Pink October: Raising Hope and Awareness in the Fight Against Breast Cancer
Aanchal Midha
Every year, the month of October is painted in shades of pink as communities, organisations, and individuals come together to observe Pink October. This is a time to raise awareness about the devastating impact of breast cancer, a disease that affects thousands of Australians every year.
At Oolio, we are proud to support the National Breast Cancer Foundation (NBCF) and their mission to achieve Zero deaths from breast cancer. In this blog, we will shed light on the significance of Pink October, the work of the NBCF, and how you, as a hospitality venue or an individual, can contribute to this vital cause.
Understanding the Impact of Breast Cancer
The lives of countless Australians are touched by breast cancer. In the current year, 20,000 individuals have been diagnosed with breast cancer; tragically, 3,200 have lost their battle to this disease. These numbers highlight the urgent need for action and the importance of raising awareness.
The National Breast Cancer Foundation plays a pivotal role in the fight against breast cancer. They work tirelessly to fund medical research, support patients and their families, and drive innovations in prevention, detection, and treatment. One remarkable achievement is the increase in the 5-year survival rate, which has risen from 76% to 92%, thanks to your support and contributions.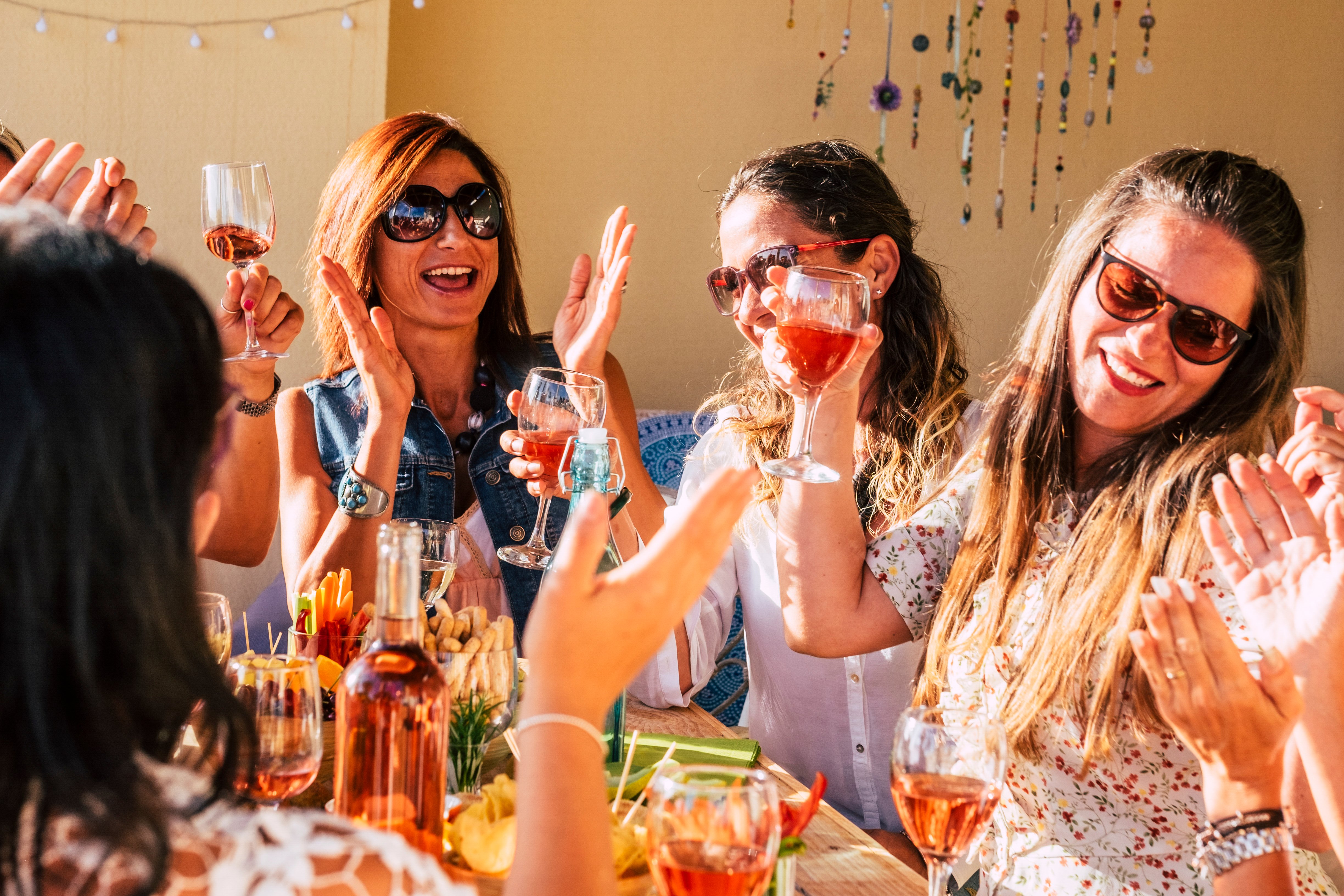 How can you Contribute to Pink October
Contribute as a hospitality venue:
As a hospitality venue, you have a unique opportunity to make a difference during Pink October, by hosting a Pink Ribbon Breakfast. October.
Host a Pink Ribbon Breakfast event. NBCF will provide you with a free fundraising kit and help you organise the event, allowing you to raise funds and awareness simultaneously.
Register using this link on NCBF and learn more on their website.
Contribute as Individuals and Corporations:
Whether you're an individual or part of a corporation, there are numerous ways you can contribute to Pink October:
Participate in Fundraising Events:

Join Pink October fundraising events to support breast cancer research and patient care.

Corporate Sponsorship:

Become a corporate sponsor to the NBCF. Your support can be a driving force in their quest to eliminate breast cancer.

Pink October Challenges:

Engage in Pink October challenges. You can participate in existing ones or create your own with your friends, family, or teams. To make it fun, you can shave, cut or colour your hair pink to help raise awareness.

Normalise Conversations:

Encourage open conversations about breast cancer, promote early detection, and support those affected. Share your stories and talk about breast cancer to raise awareness and remove the stigma surrounding it.
Donations: You can directly contribute by donating to NCBF.
Learn more about NBCF Fundraising.
The Ripple Effect of Support
The impact of Pink October goes beyond the funds raised and the awareness generated. It extends to the lives of those affected by breast cancer and their families. The emotional support and solidarity demonstrated during this month provide a beacon of hope in the darkest of times.
As a hospitality venue, your participation can make a significant difference. When you host a Pink Ribbon Breakfast or become a corporate sponsor, you contribute financially and create a sense of community and togetherness. It provides a channel for individuals to express their support, empathy, and hope. By normalising conversations about breast cancer and advocating for early detection, we can collectively contribute to saving lives. These events offer a platform for survivors and those currently battling breast cancer to share their stories, connect with others, and find solace in knowing they are not alone.

The Power of Awareness
Pink October is a month when the colour pink signifies strength, resilience, and unity. It is a reminder that breast cancer is not just a statistic; it's a battle fought by real people. Raising awareness empowers individuals to be proactive about their health and well-being. We encourage them to seek early screenings, pay attention to unusual body changes, and educate themselves about risk factors.
Moreover, by talking openly about breast cancer, we help eliminate the stigma associated with the disease. This stigma often prevents individuals from seeking help or discussing their concerns, leading to delayed diagnoses and potentially poorer outcomes. Pink October provides a safe space for these conversations, promoting understanding and support.
At Oolio, we believe in the mission of the National Breast Cancer Foundation to achieve Zero deaths from breast cancer. By supporting Pink October, we are committed to raising awareness and helping generate funds for research in prevention, detection, and improved treatments. Together, we can significantly impact the fight against breast cancer. Join us this Pink October, and let's work towards a future free from the shadows of this disease.
Pink October serves as a beacon of hope, a reminder of the strength that lies within each individual and community, and a testament to what can be achieved when we come together for a common cause. Join us as we can continue making strides toward a world free from the shadows of breast cancer.