R U OK? Day in Australian Hospitality: Supporting Our Valued Staff
Aanchal Midha
In the fast-paced environment of Australian hospitality, where chefs create culinary masterpieces, bartenders craft delicious concoctions, and servers ensure memorable dining experiences, there is often a hidden reality.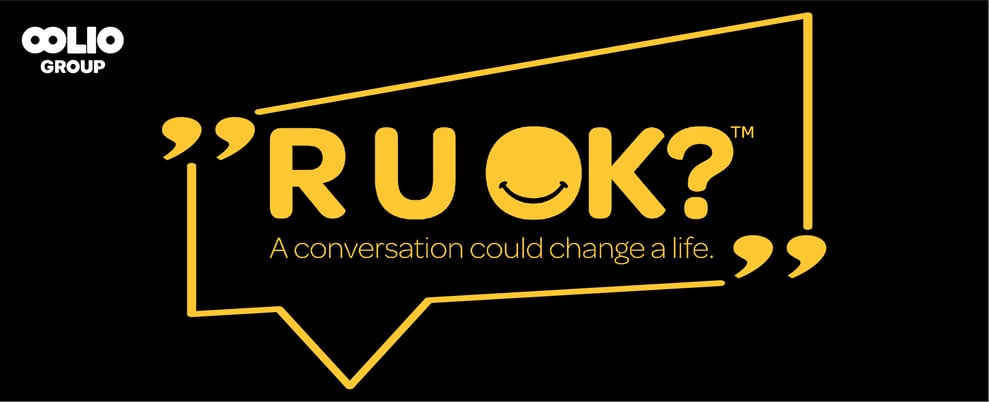 It may seem all sunshine and rainbows, but behind the curtain, the industry can be incredibly demanding, and the superstars who make it all happen - hospitality staff - can sometimes struggle with the pressures of their roles. That's why days like "R U OK? Day" exist — to draw attention to the hidden realities that so many in the community face, and to provide a supportive and caring environment. It is as important in the hospitality sector as it is in the whole of society.
Why do we observe R U OK? Day?
R U OK? Day is a national initiative in Australia aimed at raising awareness about mental health and encouraging conversations that can make a real difference in someone's life. It serves as a reminder for all of us to check in on our friends, family, and colleagues and ask the simple yet powerful question, "Are you OK?".
In recent years, R U OK? has recognized the unique challenges faced by those working in the hospitality industry. The high-pressure environments, long shifts, night work and the constant demand for exceptional customer service can take a toll on the mental and emotional well-being of staff.
Employee turnover rates in hospitality are the highest of any industry, and some of it can be attributed to the demanding needs of the industry. Thus, to support both employers and the staff, R U OK? has partnered with the hospitality sector to provide valuable resources and support.
Creating a Culture of Care
The resources provided by R U OK? are not only valuable for individual staff members but also for businesses in the hospitality sector. By promoting these resources and encouraging their use, you can foster a culture that prioritises the well-being of your staff. This encourages employees to look after one another and, in turn, look after customers.
Whether it's in the kitchen, on the floor, or during a busy shift, R U OK? reminds us all that it's essential to look out for one another whenever and wherever needed. In the high-energy and often chaotic world of hospitality, we tend to miss out on the small gestures of care that can make a significant impact on someone's life.

How R U OK? Supports the Hospitality Industry
R U OK? has taken a proactive approach to support the mental health of those in the hospitality sector. They have released free resources tailored to the industry's needs and support co-workers by offering practical advice and strategies for identifying signs of distress, reaching out, and providing meaningful support.
Additionally, R U OK? offers an online course that equips hospitality professionals with the knowledge and skills to initiate conversations around mental health. By participating in this course, staff members can become better equipped to ask the vital question, "Are you OK?" and provide the necessary support to their colleagues if they're not.
As a hospitality business owner, your staff is your most important resource, and in order to ensure they are taken care of, we encourage you to visit R U OK?'s website and understand what your employees may need.
How can customers be a part of this?
As a customer, you can play a vital role in supporting this initiative. When dining out or enjoying a drink at your favourite hospitality establishment, take a moment to appreciate the hardworking staff who make your experience memorable. And remember, the person serving you is a human, too, respect should go both ways.
Spread the word about R U OK? Day and the resources available for the hospitality sector. Encourage your favourite restaurants, cafes, and bars to embrace these tools and create a supportive work environment for their staff.
R U OK? Day is a beacon of hope in the Australian hospitality industry, shining a light on the importance of mental health and fostering a culture of care and support. By asking the simple question, "Are you OK?" and by utilizing the valuable resources provided, we can make a positive impact on the lives of those who work tirelessly to help create memories and unforgettable guest experiences.
Together, we can create a more compassionate and resilient hospitality industry.